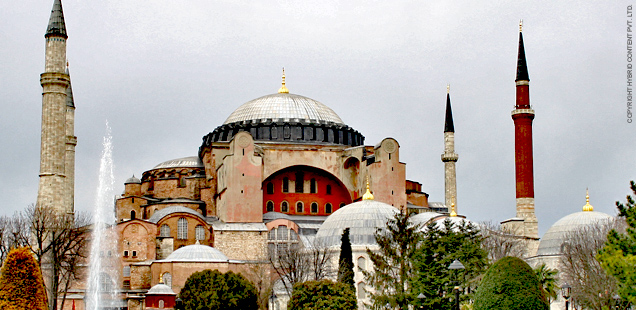 Top 6 Reasons Istanbul to visit Istanbul for Teenagers / Couples
Istanbul is downright beautiful! Financial woes and crisis have hardly ever perturbed this city's spirit and hospitality and I'd go back for a few days every time I had a chance. Here's 6 reasons why you want to head over to Constantinople right away.
1. Efes Beer – #dontjudgeme
Yup! You read that right. I'd go back to Istanbul the first chance I had just to get my hands on this delicious beer that traces its origins back to Turkey. It is a pity why Efes isn't served in many other countries. If you're in Istanbul, ditch the water, Efes is an affordable local brand! It goes really well with a hukah / sheesha.
2. Turks are absolute sweethearts
Contrary to the body language most street side vendors and shopkeepers put out, Turks are very gentle people. Tell them you're a tourist and gear up for discounts, freebies and extras on your meals. Turks love appreciation, so make it a point to tell them what you like, even if it's a simple shawarma roll off the street.
3. Four Empires, Two Continents
Istanbul is where history and world war 2 buffs like me feel throwback nostalgia like nowhere else. Istanbul / Constantinople has been home to 4 empires, Roman, Byzantine, Latin and Ottoman over the last 1700 odd years. Today, the city of Istanbul is physically on 2 continents, Europe and Asia, separated by the Bosphorus strait and connected by the famous Bosphorus bridge. Take a look at the picture photographed from the Asian side. That's Europe across the strait!
4. Cuturally, European & Islamic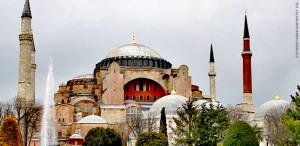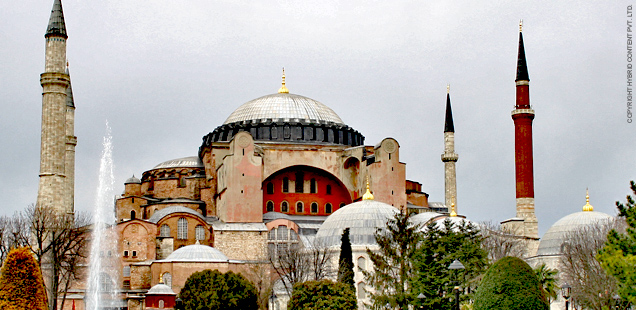 A great thing about sight seeing in Istanbul is that most of their cultural and heritage structures like Ottoman Mosques and Byzantine Churches are undamaged and intact! The sheer magnanimity of the Hagia Sofia with its Ottoman and Byzantine influences makes for a treat. The cultural mix of East and West makes one appreciate Arab architecture so much more, especially in a terribly biased world today.
5. The Food #yum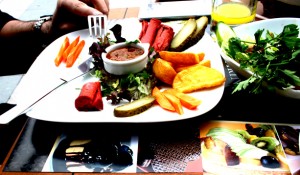 Whether its a street side snack, fast food or a six course meal, Istanbul offers some great food with the Europe / Arab cusp very visible in all their offerings. Try some of the Turkish and Ottoman food at the 'not so fancy' places, its worth it. It also helps if you are not a vegan. If you find yourself heading to a McDonalds while you're in Turkey, take the next flight back home, rethink your life and go back in a few years.
6. The Nightlife, The Cruises #cruisethebosphorus
Thanks to Istanbul's unique geography, the nightlife and bar culture here is very accepting of western taste. If hard partying is not your think, Istanbul's many Terrace Cafe's are open almost throughout the night. I've tried one one of the Bosphorus cruises and while its a little commercial and crowded, the Bosphorus Strait offers breathtaking views of the two banks in the evening.
I'd love to hear about your experiences at Istanbul and Turkey in general. Comment, Like and Share to keep the discussion going!
You may also want to read these posts