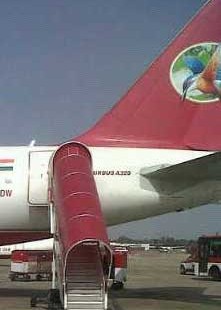 Kingfisher Airlines: Flamboyance in Corporate Governance?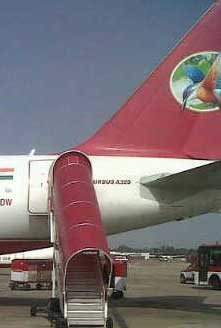 So there you have it, the aviation regulator finally decides to suspend Kingfisher's license in what is set to be a long and tedious battle over the next few months for the airline. This isn't over yet. The fact that Kingfisher Airlines has been practically defunct since the beginning of October says that not much will change till DGCA decides to cancel or withdraw the license, if at all. For the moment, as long as they right a few wrongs, they should be up and about in due course, that's assuming they manage to tame a rather disgruntled workforce.
While most of us are in agreement with the unpaid employees, one can't help but think, what was Mallya thinking all along? In an industry where profit margins are as thin as they can get, making snap decisions like refitting an entire fleet from a 2 class configuration to a low cost, economy-only configuration is bad enough. Mallya and his team decided to go back and forth!
Probably the single biggest mistake Mallya ever made was acquiring Air Deccan. What followed, whether true or not, looked like a charade of poorly weighed decisions, even to the novice eye. The transition from Air Deccan to Simplifly Deccan to Kingfisher Red cost the company millions! For a moment, let's assume KFA didn't acquire Air Deccan. Air Deccan, would have today, been a market pioneer and leader in Low cost air travel, and Kingfisher would have conveniently managed to hold on to its position as a full service operator, probably second only to Jet Airways. In fact, Air Deccan had the potential to eventually become the 'EasyJet' of South East Asia. For the want of going international immediately, the KFA management has managed to ruin 2 full fledged airlines! Once again, and it can't be stressed enough, the airline business has very thin margins. Clashes at the lowest levels, among pilots, among cabin crew, from the erstwhile Air Deccan and KFA will most certainly be felt at the top and impact both, quality of service and earnings.
Now that Kingfisher's in a mess, a few opinions online say, Indigo is a Government preferred entity which loosely translates to the fact that they've paid off the right people and that's why they seem to be doing so well. Nothing could be further from the truth! Indigo did exactly what they should have done which is why they are turning profits. They stuck to their game plan. They were no frill, are no frill and continue to be no frill. Indigo's crafts are as immaculately maintained as ever. They've focused on every single passenger based grievance, ironed out the flaws and offered a consistent service since its inception. And they eventually went international, not forgetting their basic premise, 'We are a Low-Cost operator.' Most of Indigo's success can be attributed to the absence of Air Deccan today, notwithstanding the fact that they seem to be a sound airline.
All said and done, the state of the employees at KFA is worrisome and is in no way befitting the grand image the Kingfisher management had created these past few years. With no profits to speak of and close to 8000 crores of debt, there is absolutely no sign of regret in the body language of the airline's top-man. We always thought being the 'King of good times' came with having a King sized heart. While we say that, we don't expect Vijay Mallya to go out of the way to clear salaries, which he should, but a small gesture like keeping away from the limelight might just help his reputation a little. In the light of these events, Kingfisher's decision to even talk about their 2013 calendar is sad. 
You may also want to read these posts